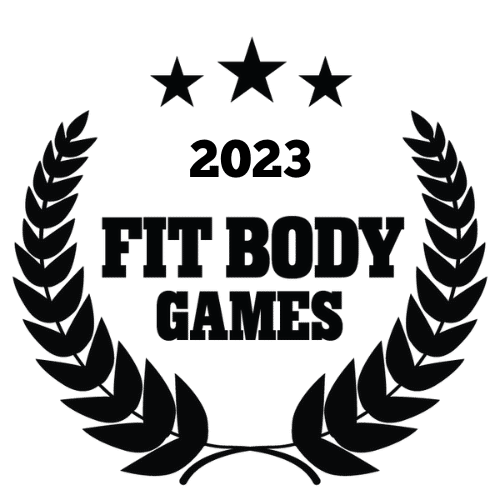 Test your strength and mental toughness in a fun, supportive environment. This is the perfect opportunity for athletes of all levels to come together and compete.
Check out our 2022 Fit Body Games Highlight Reel
What people said from last year. The best part of fit body games....
What are the Fit Body Games?
The Fit Body Games is a fitness event that brings together members from Fit Body Boot Camp locations throughout Virginia (Blacksburg, Roanoke, Daleville, Ashburn, North Columbus, Frederick), and within the region, to compete in a series of conditioning and strength workouts throughout a day-long event.
The Games are designed to test your mental and physical strength in a fun, safe, supportive environment. Whether you compete for the title of Fit Body Games champion, or come to cheer on your #fitfam, you do not want to miss this event!
Fit Body Boot Camp is a FAMILY, so we want to involve your little ones in this amazing event with their very own Kids Camp! Ages 5-13 years old will participate in a variety of kid-friendly fitness exercises on-site at the Fit Body Games led by Fit Body Boot Camp Coaches and volunteers. You will be able to register your kid(s) for the Kids Camp when registration opens for Fit Body Games.
We're looking for volunteers!
If you are not participating in the Fit Body Games but want to be a part of the action, please join our volunteer team! You can volunteer for a portion of the day or stick around with us from start to finish.